Before we do this, remember that not all these women were convicted of every crime they were accused of, and courts can be wrong … so basically, there's only a 99% chance that all these teachers boned or blew one of their students. Also, remember that "hottest" is by nature a relative term. I'm sure if you really looked, you could find some other student-bonking educator who's more attractive than some of the teachers on this list. But I think you'll agree with me: if one of these gals had been teaching my algebra class, I would have paid better attention to polynomials.
So here we go, in no particular order…
Debra LaFave – Florida
In one of the most famous cases of "hot teacher seduces unfortunate (?) student," LaFave was arrested for allegedly boning a 14-year-old student all over school grounds.  Eventually the charges were reduced when the student's mother learned that the court proceedings were going to be televised (duh! Think of the ratings!) LaFave served no jail time, but had to register as the hottest sex offender in Florida.
Oh, and about three seconds after the case went public, these bikini pics of LaFave began flooding the internet, and my hard drive.
Lisa Glide – New Jersey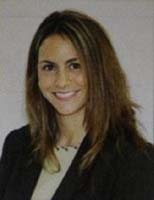 This soap opera actress turned high school drama teacher apparently missed her soap days so she revived some of the drama by sleeping with a student. The kid later claimed he pursued her. Of course he did.
Helen Goddard – England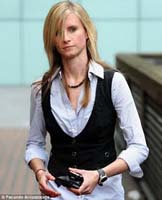 British trumpet teacher who had a lesbian affair with a 15-year-old. Goddard was caught with her student/lover during a police raid (!?), where "multiple sex toys" were found (!?!?).
Teresa Engelbach – Missouri

Convicted of three counts of statutory rape and one count of statutory sodomy for making whoopie with a 14-year-old student who was supposedly friends with her brother. Also, she bought the kid a $750 paintball gun, among other gifts, officially making him the most envied freshman boy of all time.
Carrie McCandless – Colorado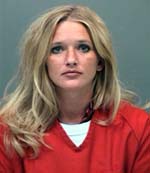 Hooked up with a student in a tent on a school camping trip and was promptly fired by the school's principle who also happened to be her husband. He didn't divorce her though, on the grounds that, you know, she's hot.
Amy McElhenney – Texas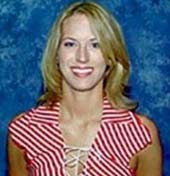 This former Miss Texas contestant apparently couldn't find anyone else who wanted to crown her, so she had sex with an 18-year-old student (in Texas it's illegal for a teacher to have sex with any student, even an of-age one). Perhaps this was her best attempt at the "special talent" round.
Amy Northcutt – California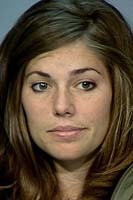 Arrested along with her husband Justin for sending texts to a 16-year-old girl attempting to arrange some group sex. I'm sure the couple was just trying tutor the girl on factorial arrangements.
Stephanie Ragusa – Florida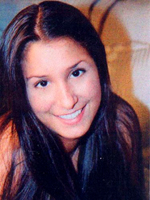 Awaiting trial for allegedly having sexual relationships with a 14-year-old and 16-year-old student. Known for sporting this pleasant smile in all her mug shots. And for being a pedophile.
Heather Shelton – North Carolina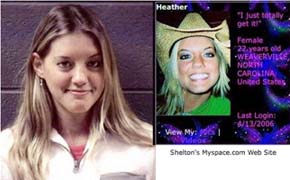 This party girl turned teacher had sex with an 18-year-old student. Clearly, as her MySpace pic indicates, Shelton "totally gets it!"
Pamela Rogers – Tennessee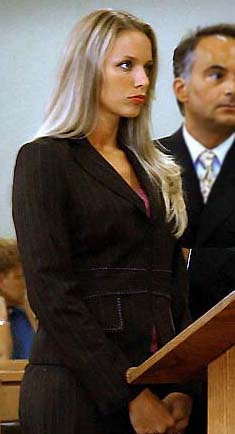 Hard to believe, but true: this woman — yes, the one you see there — had a sexual relationship with a 13-year-old, served nine months in prison, then violated her agreement by contacting him and sending nude photos and videos. For this, she got nine more years. You're a 13-year-old, and this girl can't get enough of you?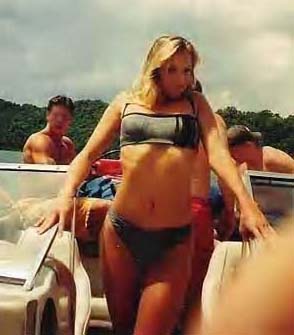 I hate to say it kid, but I think your life is all down hill from here. Oh, and the nine more years in prison? There should be some kind of clause where the kid can say, "Nah, that's OK. It doesn't bother me."
And, in the not so hot category…
Donna Washburne – Vegas


Went down on a 17-year-old student in a car in the school parking lot, according to the arresting officer who was nearby, observing. Washburne called the boy earlier in the day asking if he wanted to "hang out." I can't look at her picture without thinking of the Beck lyric, "Slap the turkey neck and it's hangin' from a pigeon wing."
Amy Lilley – Florida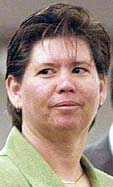 Softball coach (obviously) charged with having a lesbian relationship with a 15-year-old. Also seems to have a beard.
Toni Lynn Woods – West Virginia


Had sex with three students and blew two others, reportedly described herself as a "monster" when she pleaded guilty. Also looks like my grandpa.
Shannon Best – North Carolina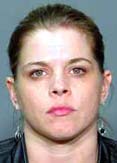 Charged with giving alcohol to and taking "indecent liberties" with an 18-year-old student. Additionally charged with looking like the bully from an '80s teen movie.
Heather Lea Burroughs – Florida

Allegedly performed oral sex on a student in an empty classroom, after school hours, then was quoted as saying, "Warshavomworbahoda, Han Solo."